2014 encompassed two trips, one in January and one in December to finish up work as my mother became ill in February. I was able to travel the 47 hrs to reach home in time for her to pass away on March 7th, so I returned in December to complete what was started. First trip was 5 weeks and the second trip was 28 days.
MEDICAL
A dental clinic was provided by a local Rotary Club and funded thru us for over 60 people which included extractions and minor dental work. Medical treatments included but were not limited to seizure medications and ultrasound testing for a young man.
EDUCATIONAL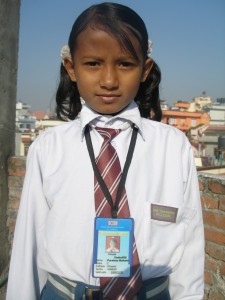 College tuition, books, uniforms ( pharmacy and nursing) , sundries and transportation were paid for three students. Four more elementary students tuition was paid so that they could attend private schools which includes books, sundries, and uniforms.
Orchid Garden Nepal ( a free school for the poorest of the poor) received a water tank and stand, two small sinks and a tap for water for washing hands. We furnished a printer and ink to last for one year- and a new phone.
REFURBISHING SCHOOL IN DOLAKHA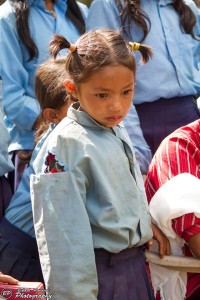 During the January 2014 trip to Dolakha, (village of Babare) we provided funding and placed playground equipment,wood railings for the upper deck, fencing around the perimeter of the school ( both chain link barbed wire)and new windows in the school. Clothing was distributed to the less fortunate in this area which including shoes.
In December2014 we provided the following. Blankets and clothing to a few families. Evaluation of the process of the project for the Shree Mahadeshori Middle School ( which has now been destroyed because of the earthquakes). Goats and a small cow were purchased for local families.
OTHER THINGS ACCOMPLISHED
ESL was taught for two weeks to 16 women as was a Virtuous woman class for two weeks. Uniforms were purchased for 15 children for Mercy Children's home. We also installed new flooring for this home in linoleum ( easy to clean) in a wood grain. Three gas propane heaters were distributed to families in the valley with small babies. Electric converters were purchased and installed in two facilities. a refrigerator was purchased and a two laptops were distributed.
Motorcycle insurance and legal tags were paid for for transportation and travel around Nepal.